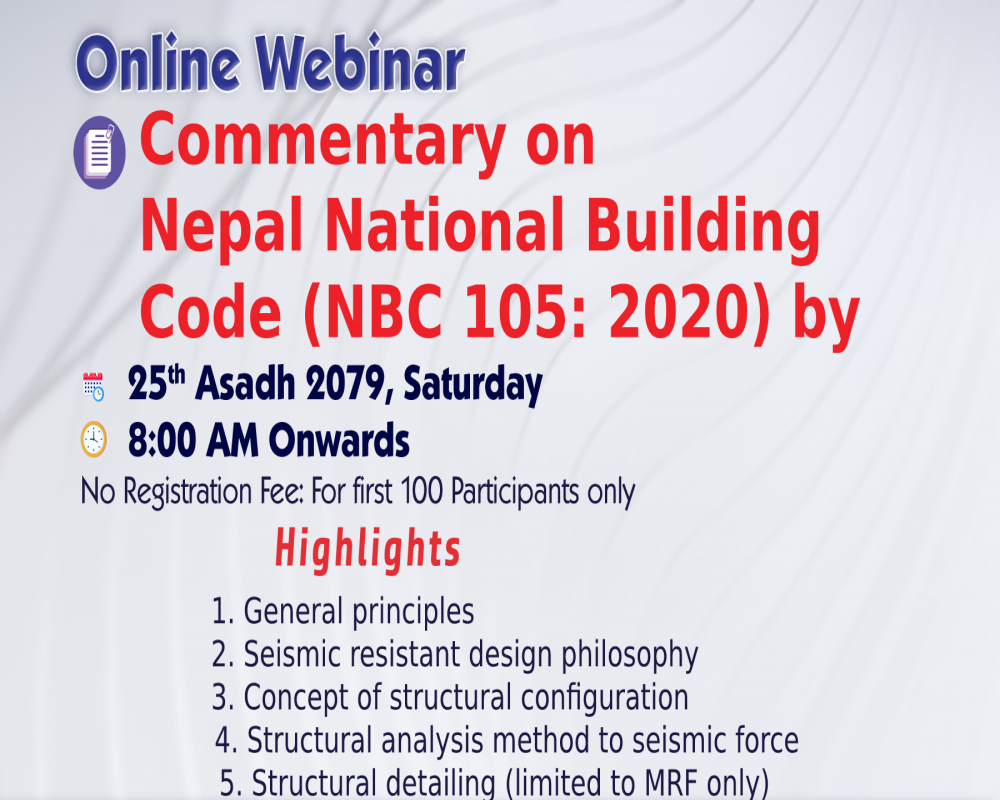 Highlighted Features:
Do fill up this form for registration of this session. Only for first 100 participants.

This is a first part of webinar series on building codes. In this part, we will have a commentary session which will be useful for Civil Engineers and Architects involved in the design sector. From the last 2-3 years, Nepal has its own building code which is called N.B.C. Among those codes we will be discussing about N.B.C. code thereby increasing the insights about the course and its practical implementation on construction projects. The sessions consists of following topic:

1.General principles
2.Seismic resistant design philosophy
3.Concept of structural configuration
4.Structural analysis method to seismic force
5.Structural detailing (limited to MRF only)
You will receive further details about the session one day ahead of the session through your email. Kindly wait till then.